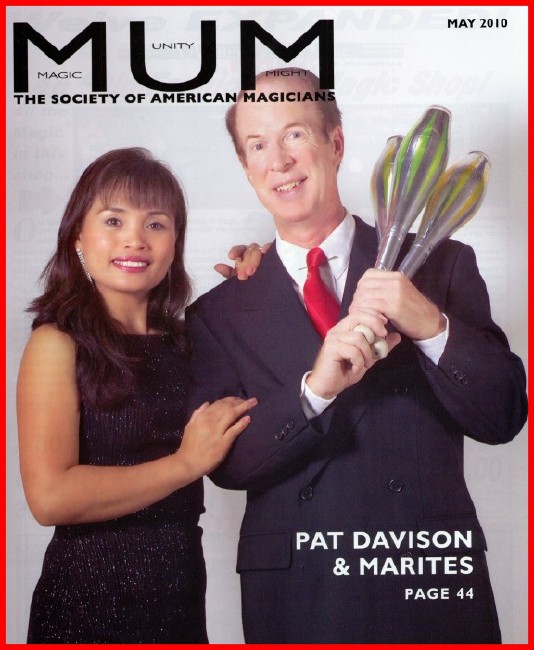 CLICK HERE TO "LIKE" US ON FACEBOOK!

The following links will bring you to more information about
the variety of acts we can provide for your event!
Comedy Magic | Comedy Juggling | World Class Hula Hoops | Unicycle Act | School Assemblies | Fund Raising |
Home | What People Say | Where We've Been | Schedule | Photo Gallery | Theaters and Performing Arts Centers | RV Resorts | Contact Us
Here, from the "Vintage Vaudeville Video Vault", located far beneath the brick and steel of a nondescript building, is rare archival footage showing
"The GAKOS, Unique Unicyclists!" when they
featured Miss Mabelle, at 5 years old. At that time she was truly
"The World's Youngest Unicyclist!"
The footage was shot at the Arnold Schwarzenegger Fitness Expo
in Columbus, Ohio, and at Fairs in Canada some years ago.
Mabelle is older now, but she hasn't lost any of her
charm and charismatic appeal for audiences of all ages!
PAT DAVISON
612.597.7797

"IF YOU WERE REFERRED TO THIS WEB SITE BY AN AGENT, PLEASE CONTACT THAT AGENCY FOR BOOKING INFORMATION!"
Return to Top of Page .

---
This page is Copyright © 2011, Pat Davison
Captain Vaudeville Productions
"We can design your web page. Contact me!"
Phone: 612.597.7797