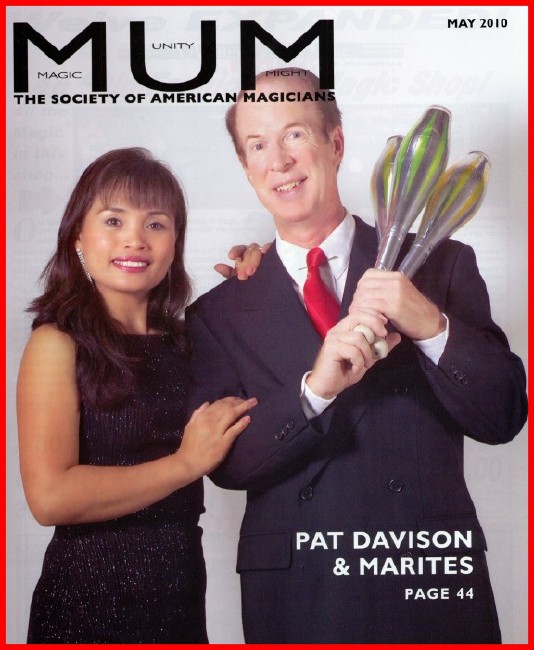 CLICK HERE TO "LIKE" US ON FACEBOOK!

Comedy Magic | Comedy Juggling | World Class Hula Hoops | Unicycle Act | School Assemblies | Fund Raising |
Home | What People Say | Where We've Been | Schedule | Photo Gallery | Theaters and Performing Arts Centers | RV Resorts | Contact Us
When Mabelle was only 8 years old, she was already earning
standing ovations on national TV...
and scaring Steve Harvey half to death!
---
From the Philippines...
"The GAKOS", Unique Unicyclists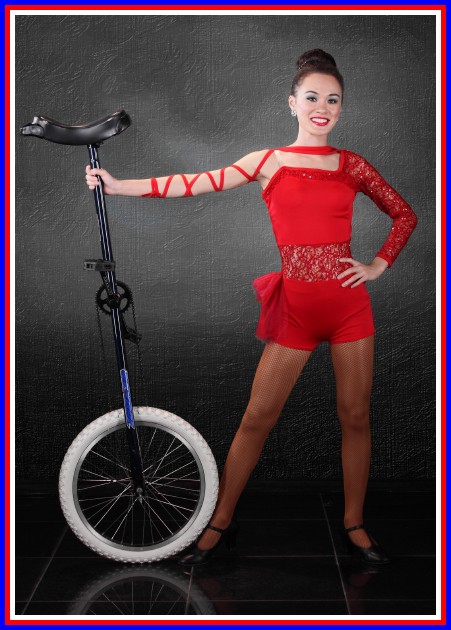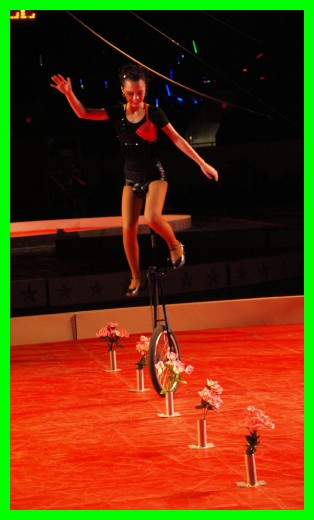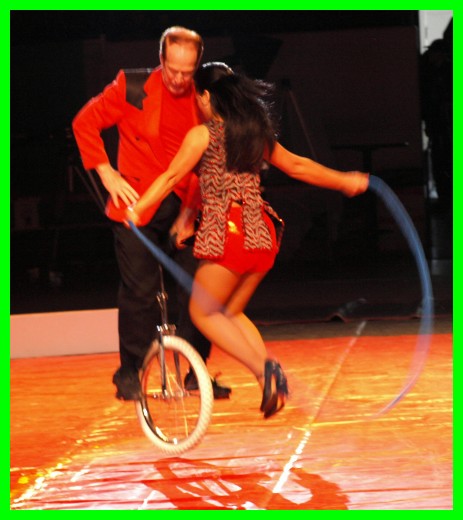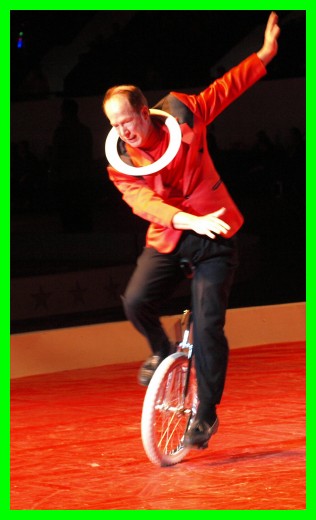 Featuring 18-year-old Mabelle,
"The ORIGINAL WORLD'S YOUNGEST PERFORMING UNICYCLIST!"
As seen Worldwide on
"SABADO GIGANTE!" on Univision!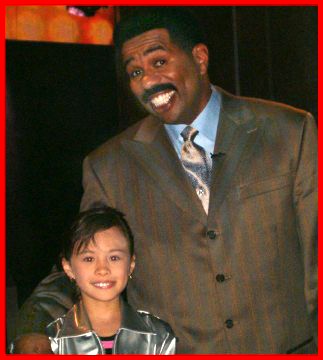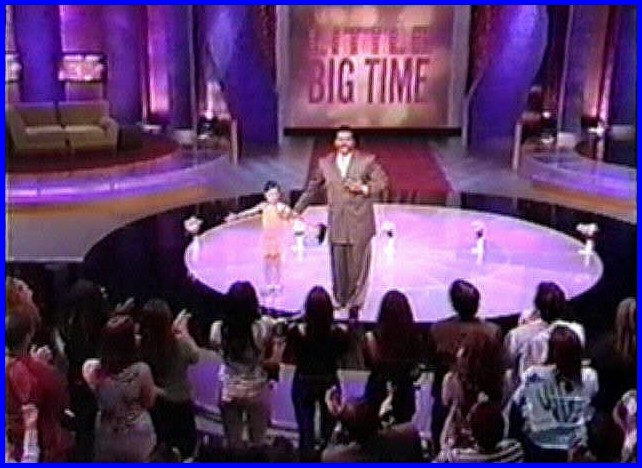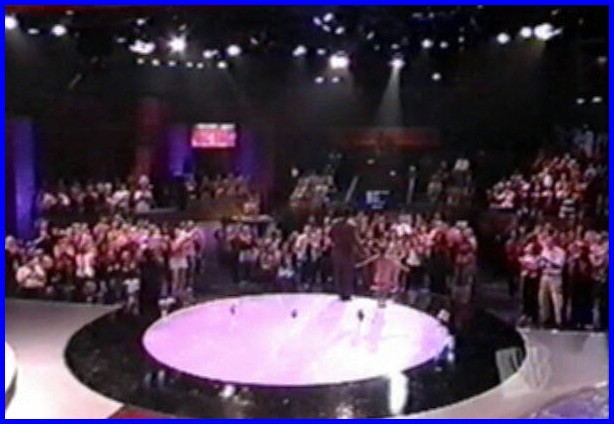 Mabelle got a standing ovation for her Unicycling on
"Steve Harvey's Big Time!" on
The Warner Brothers Network!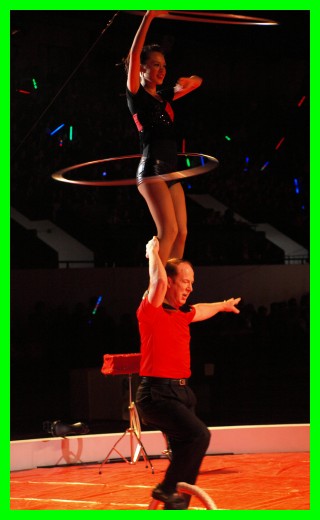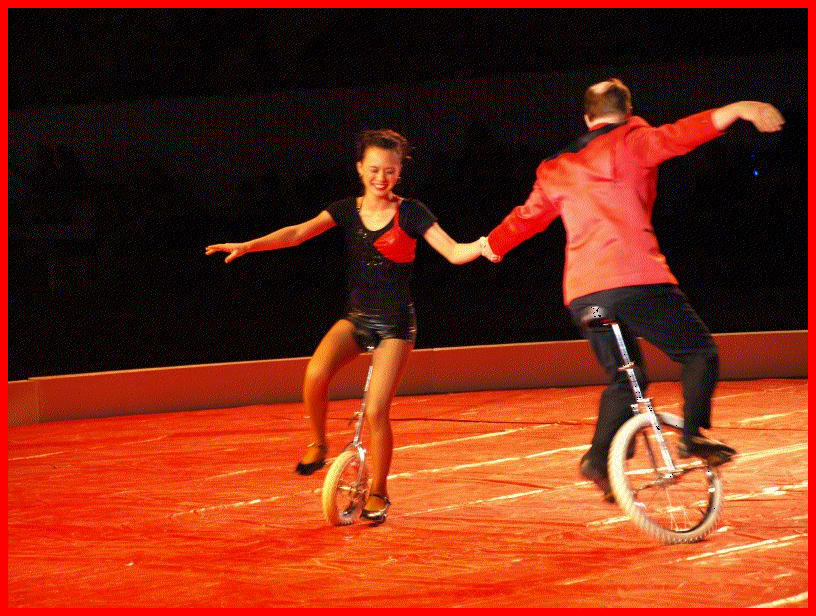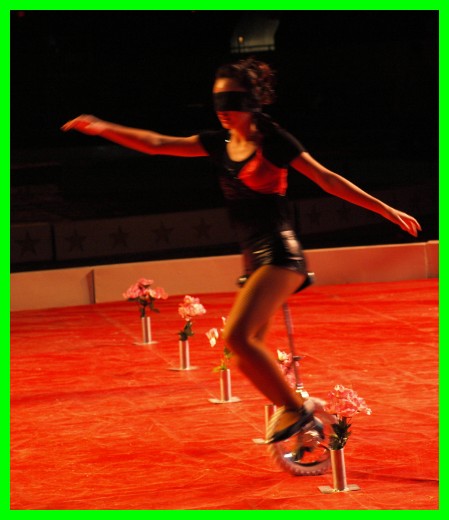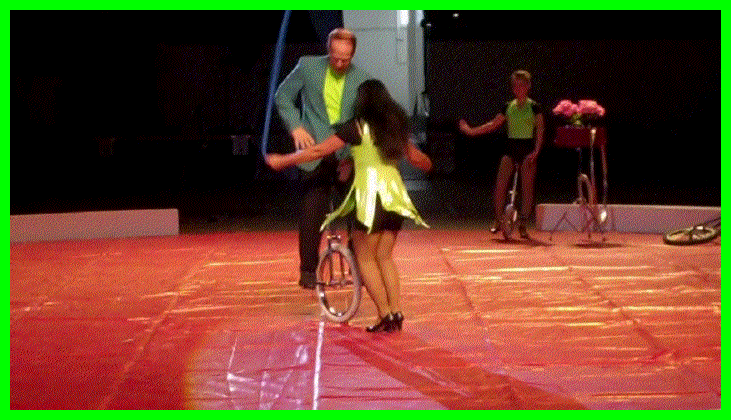 CLICK HERE to see rare archival video of The World's Youngest Unicyclist in action at
"Arnold Schwarzenegger's Fitness Expo!"
The action is Fast and Fun as THE GAKOS take over the stage on their shiny Unicycles!
Fifteen-year-old Mabelle always gets cheers from the audience as
she navigates her flower vases and plucks the blossoms.
She even rides Blindfolded!, and on the high "giraffe" unicycle, too!!!
And just listen to the crowds scream with delight when
Mabelle's dad rides his Unicycle and Little Mabelle stands up on his shoulders and
spins her hula hoop!
With or without Audience Participation they are a highlight of any show, anywhere!
This Specialty Act consists of three people, runs from
5 minutes to 20 minutes and is ideally suited for:
Revue Shows
Headliner Support
Cruise Ships
NBA Halftime Shows
Fairs
Circuses
Amusement Parks
Television
Corporate Functions
Ice Shows
PAT DAVISON
612.597.7797

"If you were referred to this Web site by an agent, please contact that agency for booking information."
Return to Top of Page .

---
This page is Copyright © 2011, Pat Davison
Captain Vaudeville Productions
"We can design your web page. Contact me!"
Phone: 612.597.7797